Elizabeth S. Colodny, Founder & President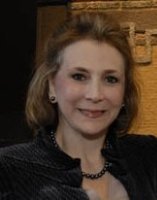 Liz brings over 25 years of experience from talent leadership roles across diverse industries, including: financial, professional and information services, consumer and industrial manufacturing, and the non-profit sector. She has developed and led campus recruitment & development programs, mid-career hiring and executive search. She also coaches individuals to achieve their career goals, through effective planning, targeting and communications. Liz has been affiliated with both Right Management Inc. and Vault.com delivering career services to hundreds of people around the world, from students through executive levels.

On the corporate side, Liz led talent acquisition programs at Frito-Lay (division of PepsiCo), Towers Perrin, and Citigroup, among others. She is known for client service, total integrity and being an excellent communicator at all organizational levels. Her academic background includes a bachelor's degree in Humanities from the University of Chicago and an MBA from Northwestern's Kellogg School.

Liz also coaches individuals who are seeking to change or improve their careers. Information on those services is at careersculpt.com.